This is where truly great food happens!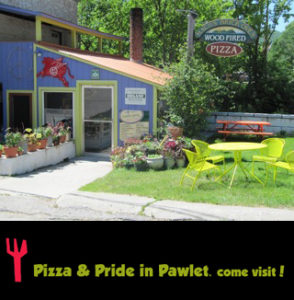 Relying on the seasonally fresh and local ingredients, the menu is ever-changing. "Our recipes are inspired by what the farmer's have and when they have it" – and the colorful ingredients and creative combinations are as beautiful as they are delicious. Toppings on any given day might range from a humble but delicious marriage of crispy kale and beautiful red beets and Vermont Farm Fresh Feta to the exotic summertime favorite, "Flyin' Hawaiian" - brick oven maple glazed ham paired with pineapple and hot peppers. Other inspired favorites include:
Vermont farm fresh feta with mixed greens
Mach's family recipe sausages on a bed of rainbow chard
Roasted corn, applewood smoked bacon and toasted pumpkin
Fresh fig, prosciutto, Gorgonzola, arugula and balsamic reduction
Roasted pumpkin puree with blue cheese, bacon and seeds.
People have been known to comment, "Oh my...I would never have thought to put that combo together, it's too good to be true!"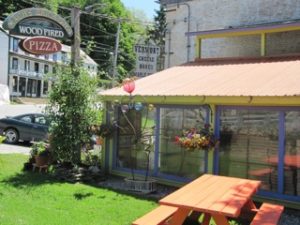 The retail shop offers daily pizza specials and Mach's merchandise. Sometimes, you can find a desert treat or two as well, which like the pizzas, are completely amazing. We look forward to seeing you!
Open Thursday –Sunday from 4:30 -9:00pm.
View Menu