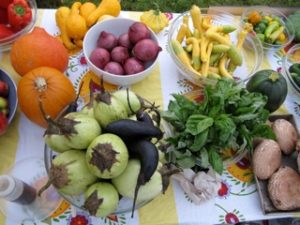 Mach's Brick Oven Wood Fired Pizza became a member of Vermont Fresh Network when the pizza shop opened in 2000. DeAnna strongly prides herself on the commitment to support local, fresh and safe food, all of this with the knowledge that a sustainable agriculture and a true local economy are being supported.
DeAnna and the folks at Mach's Brick Oven Wood Fired Pizza take active roles in informing their customers about the wholesomeness and nutritional value of locally sourced food. Sharing a philosophy of preserving a rural identity and lifestyle, keeping Vermont farms working and our green spaces open. Supporting local farms and businesses has a far lower impact on our environment.
You can taste the love in the fresh and vibrant food, you can taste the hard work the farmers have put into the growing season.